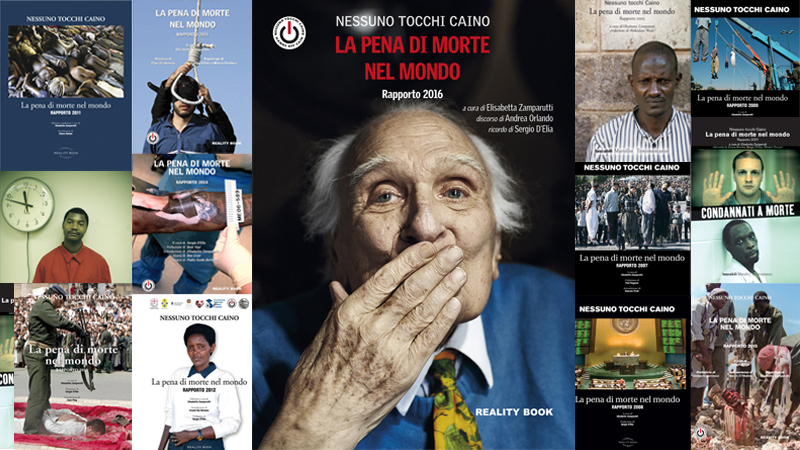 Hands off Cain's annual report on the death penalty, published since 1997, it is a unique publication that gives a comprehensive overview of news, political and juridical developments, statistics and studies on the death penalty issue. It is compiled through the daily monitoring of news published online and off line on death penalty and is divided in chapters related to the most relevant aspects of capital punishment such as: the most important facts of the year; death penalty and democracy; death penalty and Sharia etc.
The publication consists in about 250 pages. It is in Italian and English. The Report is a fundamental instrument to increase information and public awareness on the issue and is distributed during the lobbying activities proposed.
The Annual Report is dedicated every year to the person, who, above all others, has demonstrated an extraordinary commitment in the struggle for a moratorium on executions and the abolition of the death penalty. This person is personally awarded with "The Abolitionist of the Year" Award during a ceremony organized mid-summer in Rome. It is published in English and Italian (only in 2005 also in Spanish and in 2008, 2010, 2011 also in French).
In order to purchase Hands Off Cain's annual death penalty reports, please call
(00 39) 06 68803848..